Posted on Friday, 13 February 2015 in Exhibitions and Museums
An eclectic range of exhibitions in Paris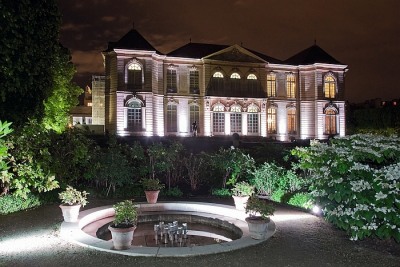 Paris is known for its fine museums and galleries, and you'll find exhibitions and events to appeal to every taste over the next few months. Hotel Sophie Germain is ideally situated for visits to some of the best museums in the capital, and we'd like to introduce a few that may be of interest.
The Musée Rodin and the Musée Gustave Moreau are both once more accessible to the public, and are just minutes from the hotel by taxi or metro. The Musée Rodin is of course dedicated to the work of Auguste Rodin. Explore some of the sculptor's most famous pieces such as 'The Thinker'. 'The Kiss' and 'The Gates of Hell' in beautifully renovated exhibition spaces and gardens at the museum's Hotel Giron site.
During his life, Gustave Moreau produced over 8,000 paintings and collected numerous items. See some of them in the impressive setting of the Musée Gustave Moreau during your next stay at Hotel Sophie Germain. The museum is located in the artist's former workshop in his family home and the collection is beautifully displayed in wooden frames against dusty pink walls.
Temporary exhibitions in Paris in elegant locations
As well as museums that are dedicated to the work of a particular artist, the city hosts many excellent temporary shows in some of its most prestigious venues. The Grand Palais is a magnificent setting for exhibitions and a retrospective of the work of Diego Velázquez from March 25th to July 13th 2015 promises to be one of its most exciting. Velázquez (1599- 1660) is possibly the most famous painter to emerge from the Spanish Golden Age and showcases some of his most iconic works.
The Orangerie Museum will present a special exhibition of the work of Italian sculptor Adolfo Wildt from 15th April to 13th July 2015. Wildt was part of the Liberty movement and symbolism defines much of his work. Discover some of this most critically acclaimed pieces and learn more about his life and influence at this exceptional show.
Rule Britannia, the past meets the present at superb exhibitions in Paris
The Tudors were possibly the most controversial and appealing rulers of Britain and for the first time in France an exclusive exhibition dedicated to this powerful dynasty will take place at the Luxembourg Museum. From March 18th to July 19th 2015 you can explore the celebrity influence of iconic figures such as Henry VIII and Elizabeth I over the centuries through a series of portraits and displays.
The Philharmonic pays tribute to David Bowie from the 3rd of March until the 31st of May. Designed by the Victoria & Albert Museum, London this hugely successful exhibition has visited most major European cities since it was first unveiled in 2013. Now at Philharmonie de Paris, the show covers every area of Bowie's life and work in records that the artist has collected and kept from a career that spans five decades.
******
Exhibition Rodin the laboratory of the creation
Musée Rodin, 79 rue de Varennes, Paris 7e
Tel. 0033 (0)1 44 18 61 10
Metro : Varennes, line 13
Diego Velasquez exhibition : March 25 - July 13, 2015
Grand Palais - Entry via Winston Churchill Avenue, Paris 8e
Tel: 00 33 (0) 1 44 13 17 17
Metro : Champs Elysées-Clémenceau, lines 1, 13
Adolfo Wildt (1868-1931) : April 15 - July 13, 2015
Musée de l'Orangerie, Jardin Tuileries, Paris 1er
Tel. : 0033 (0)1 44 50 43 00
Metro : Concorde, lines 1,8,12 - Tuileries, line 1
The Real Tudors, exhibition : March 18 - July 19, 2015
Musée du Luxembourg, 19 rue de Vaugirard, Paris 6e
Tel: 0033 (0)1 40 13 62 00
Metro: Saint Sulpice, line 4 ; Mabillon, line 10
RER B : Luxembourg
"David Bowie is" exhibition : March 3 - May 31, 2015
Philarmonie de Paris, 221, avenue Jean Jaurès, Paris 19e
Tel. 0033 (0)1 44 84 44 84
Metro : Porte de Pantin, line 5
~oOo~
Picture 'Rodin museum at the museum's night 2013' copyright holder: Tourist Office Paris - Photographer Amélie Dupont
---
Hotel Sophie Germain, a charming 3* hotel on the left bank of Paris
Back to articles