Posted on Sunday, 10 March 2019 in Exhibitions and Museums
Fascinating art exhibitions not to be missed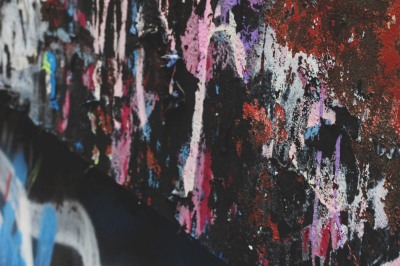 This beginning of the year is full of new exhibitions not to be missed! Discover Paul Sérusier at the Orsay Museum, a retrospective of the work of Victor Vasarely at the Pompidou Centre, and the Calder and Picasso exhibition at the Picasso Museum... Ensure you get to see these by booking your stay at the Hotel Sophie Germain!
Paul Sérusier at the Orsay Museum; a study in colour
At the Orsay Museum you can discover the famous work called The Talisman, created by Paul Sérusier in October 1888, and a collection of more than 60 works inspired by this pioneering masterpiece that was quickly elevated to iconic status.
Painted under the guidance of Gauguin, The Talisman represents the Bois d'Amour (Wood of Love), a place of inspiration for painters on the Aven, a Breton river that flows to Pont-Aven. This painting on wood was born from an art lesson given by Paul Gauguin to the young Sérusier, who was just 24 at the time. The result is a work that forgets all notion of perspective, bursts with colour-filled energy and presents an intriguing abstraction of the landscape's elements.
The exhibition runs until June 2nd, 2019 in the sumptuous setting of the Orsay Museum on the banks of the Seine.
Victor Vasarely at the Pompidou Centre; an Op Art pioneer
A renowned artist in the 70s, Victor Vasarely was responsible for a rich body of work comprising more than 10,000 paintings. Many people are unaware that the Hungarian artist was an Optical Art pioneer.
From 1947, Vasarely began to distinguish himself in the world of contemporary art and abstract art. It was at this time that his first masterpieces of angular geometry were born, revealing intense oppositions of shadow and light to create ingenious optical games that give the impression of movement by deceiving the eye and confusing the brain.
A new retrospective dedicated to this outstanding artist awaits you until May 6th, 2019 at the Pompidou Centre in the heart of the 1st arrondissement of Paris.
Calder and Picasso at the Picasso Museum; an immersion in kinetic art
Alexander Calder and Pablo Picasso, two innovative figures of 20th century art, are at the centre of an enthralling artistic experience that promises to amaze you! Some 150 works that play with the concept of weightlessness are on display at the Picasso Museum until August 25th, 2019.
The exhibition reveals how the two artists dealt with the void by distorting volume and dimensionality to give a different view of reality. They worked towards kinetic art containing moving parts playing on mass, profiles, volume, planes, light and space.
This unprecedented route, from wire mobiles made in the 1930s and Calder's 'constellations' to Picasso's figurative portraits and assemblages ... will take you on a journey through art history dotted with beautiful discoveries.
******
For more information :
- Musée d'Orsay
- Centre Pompidou
- Musée Picasso
---
Hotel Sophie Germain, a 3-star hotel in the heart of Paris 15th
Back to articles