Posted on Tuesday, 5 May 2015 in Entertainment
Be a part of one of the world's most iconic music festival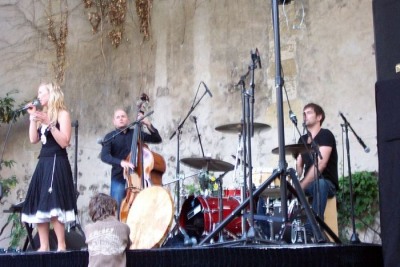 Music fans will flock to Paris for the 34th Music Day or Fete de la Musique on 21st June 2015, and you could be among them. As the days become longer the sound of music will be heard all over the city. The warm, friendly atmosphere and excellent location make Hotel Sophie Germain an inspired choice for a satisfying music festival, so book your stay in advance to be a part of this iconic event.
Fete de la Musique is a thrilling music festival that was created by the French Ministry of Culture in 1982 with the aim of making music more accessible to every person in every part of the city. Professional and amateur musicians took to the venues and streets of the capital for a day of music and fun, something that was so well received that it is now copied in countries all over the world.
A city wide festival in an eclectic range of venues
The unique nature of Fete de la Musique means that you could be seeing an internationally known act at 11 a.m., enjoying an impromptu concert in the park at noon or singing along with a street musician in the metro station at 3 p.m. Every neighbourhood in Paris takes part, and each features talented new musicians, established acts and gifted amateurs in a range of locations.
The locations for shows on Music Day attract as much interest as the bands and musicians, and might range from the city's historic buildings and fine museums to beautiful parks and gardens. Enjoy music in metro stations, in local cafes and bars or on the banks of the River Seine; the whole of the city is a stage for Fete de la Musique.
Something for everyone at Fete de la Musique
A programme of shows is released approximately one month prior to Music Day and you can use it to ensure that you don't miss favourite bands or musicians. Alternatively, you can just follow the music as you step out the door at Hotel Sophie Germain. All tastes are catered for, so whether you enjoy opera or classical music, world music or pop, reggae, jazz, rock or indie, you're sure of finding dozens of acts that appeal to you.
The magnificent Grand Palais is an essential stop for classical fans, while the district of Denfers-Rochereau is perfect for indie kids. Rock fans traditionally gather at Place de la Republique where new and established acts take to the stage.
Over 100 countries on 5 continents now celebrate Music Day, but none is more authentic and exciting than Fete de la Musique in Paris. Make a note in your planner and book a stay at Hotel Sophie Germain where the friendly team will be delighted to provide directions or assistance on June 21st.
******
Consult the event program
~oOo~
Picture copyright Paris Music Festival 2007 - Sophia Jannok holder: Ruth Temple via wikimedia commons
---
Hotel Sophie Germain, a charming 3* hotel on the left bank of Paris
Back to articles