Posted on Thursday, 10 May 2018 in Visit Paris
An enjoyable stroll through the Parc Montsouris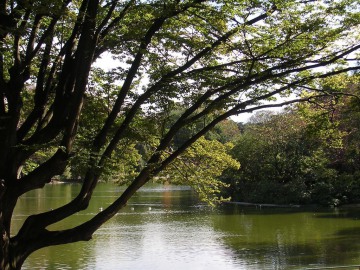 The beautiful days of late spring and early summer have returned to the capital and there is nothing sweeter than to escape the frenzy of the city by taking a stroll in one of the beautiful parks that are so plentiful in Paris. Among these, the Parc Montsouris occupies a prominent and prestigious place. Large and peaceful, this English-style park will delight you with its expanses of beautiful greenery. Located on the Left Bank of Paris, in the 14th arrondissement, not far from the Hotel Sophie Germain, it offers an enjoyable alternative to the capital's buzz.
A delicious picnic in the Parc Montsouris
On a beautiful bright day, with the sun shining in a clear sky, nothing is more pleasant than a leisurely picnic with those you care about. The Parc Montsouris has extensive green lawns where you can spread out and relax under a big blue sky. With your friends, your family, your children or your partner, enjoy a tasty lunch in the Parc Montsouris then lie back and contemplate the clouds. You'll soon forget that you are in the midst of a hectic city pulsing with activity!
An energetic jog to get back in shape
The Parc Montsouris lends itself perfectly to sports challenges, being large enough for you to cover plenty of ground while running or cycling without getting tired of the landscape. Within its fifteen hectares of lush greenery, you'll also have plenty of time to admire the various bronze and marble sculptures that nestle there or contemplate the many species of plant that thrive in its nurturing environment. The Parc Montsouris has more than 1,400 trees, as well as a sizeable lake.
A meditative walk while watching the birds
If your preference leans towards a steady stroll during which your mind can wander freely, the Parc Montsouris offers the perfect setting for your meditations. A particularly notable characteristic of this large Parisian park is that it is home to numerous species of birds, whose company you can enjoy while you meander along the paths. The lake and its surroundings are the best place to catch sight of various colourful feathered friends, as well as wild turtles. If you're in Paris with your family, your kids will love watching the ducks and geese pecking in the grass.
The Hotel Sophie Germain, your cosy nest in Paris
Close to the large Parc Montsouris, in the 14th arrondissement, you'll find the fabulous three-star Hotel Sophie Germain. This will be your dream hotel for your Parisian stay as it has many advantages, including a central location in a lively neighbourhood, great comfort coupled with a serene atmosphere in which you can relax, and harmonious decor in a contemporary mode. Plan your stay and book an appealing and bright room at the Hotel Sophie Germain.
Back to articles